It's barely September, but as always, the fashion world is always months ahead of us. The New York Fashion week has just wrapped up and we still have a long way to go with other fashion capitals.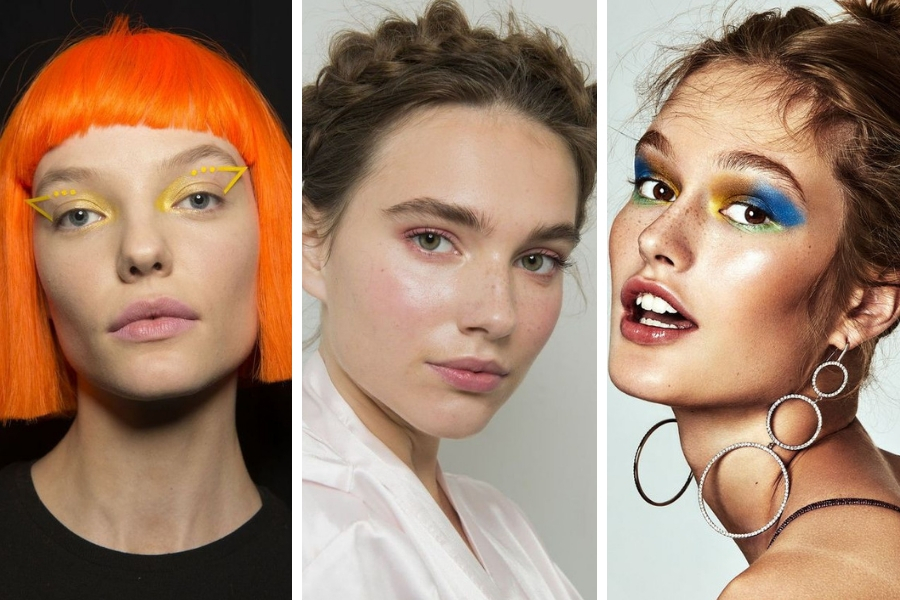 The spring trends will be here in a New York minute, which leaves us with just enough time to remind ourselves of some of the biggest makeup and beauty trends from this year, and rock them while we still have time. Before we know it, spring trends will be the new kids on the block, so let's relish these incredible beauty trends for as long as we can.
Blue, blue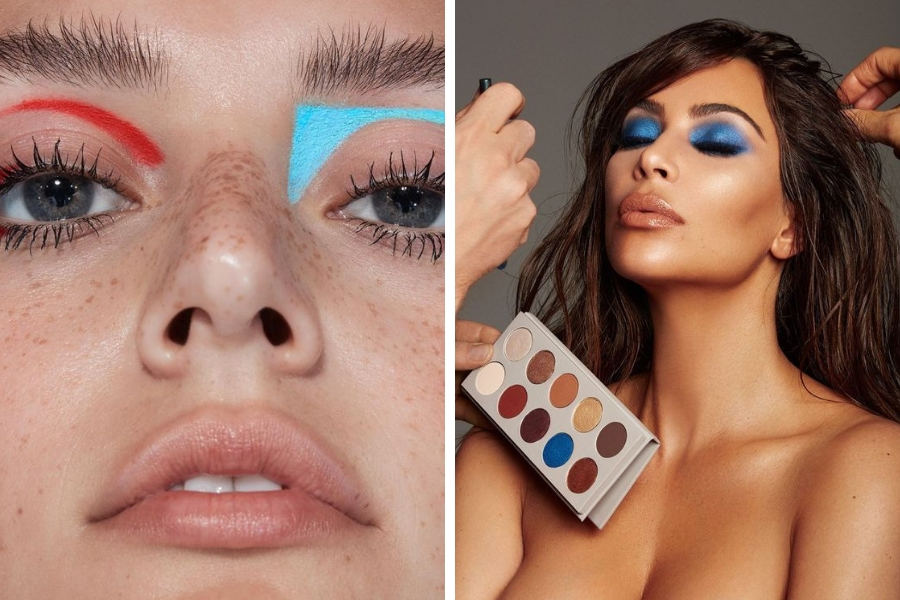 The runways have been swarmed by geometric blue eyes, and by blue we mean really electric blue. The trend subsequently took on a life of its own as almost every cosmetic company came out with an eyeshadow palette featuring this particular color. The makeup climate has, for a long time, been warm and neutral, so it's time to spice things up and go for a little boldness on the lids. There are tons of ways to rock this type of shadow, from the geometrical one to the smoky and well-blended out one for a more sophisticated and subdued look, one appropriate for every occasion. It's not that hard, you essentially use all the same techniques, but instead of warm neutrals, you'll be playing with the most electric hue of them all. Talk about a pop of color, huh?
Bare it all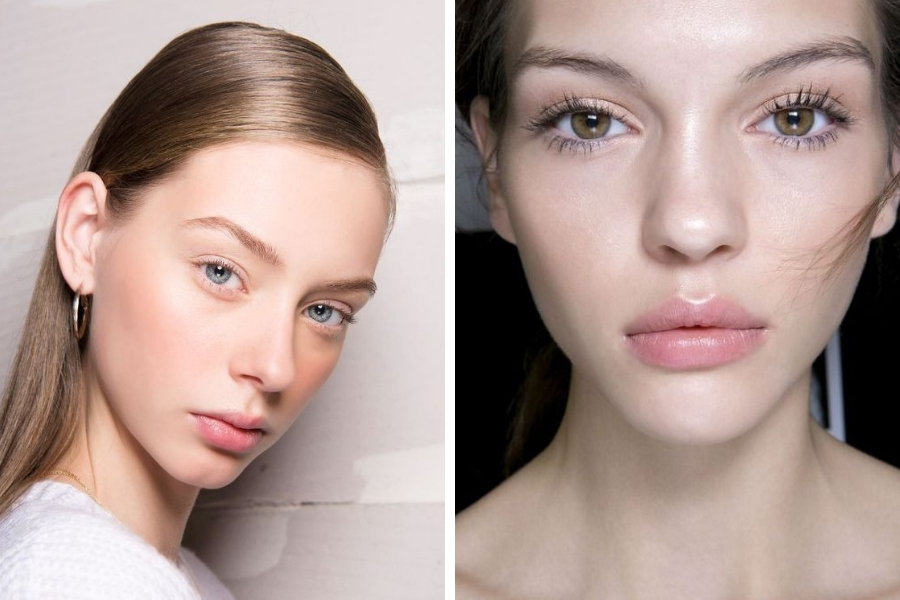 If you love one of the latest beauty trends as much as we do, you won't have any trouble jumping on the bandwagon. You see, regardless of all the crazy and amazing makeup looks that have strutted down the runway, there is one in particular that has remained etched in our brains. Namely, during the SS 2018 show, Michael Kors gave clear instructions to only use concealer to cover up blemishes and to otherwise leave the models' faces alone. The result was spectacular – a line of gorgeous fresh-faced women who have nothing to hide. Of course, supermodels have to have impeccable skin, but this show, along with a handful of others, sparked a great trend that focuses on skincare rather than makeup, and this is one trend we can all stand to embrace. Instead of hiding our faces behind makeup, we need to develop a proper skincare routine. That means using moisturizers and quality acne products that will nourish and plump our skin back to radiance so that, even when we do wear makeup, it will be only to emphasize our beauty, not to hide any flaws.
Kiss me hard before you go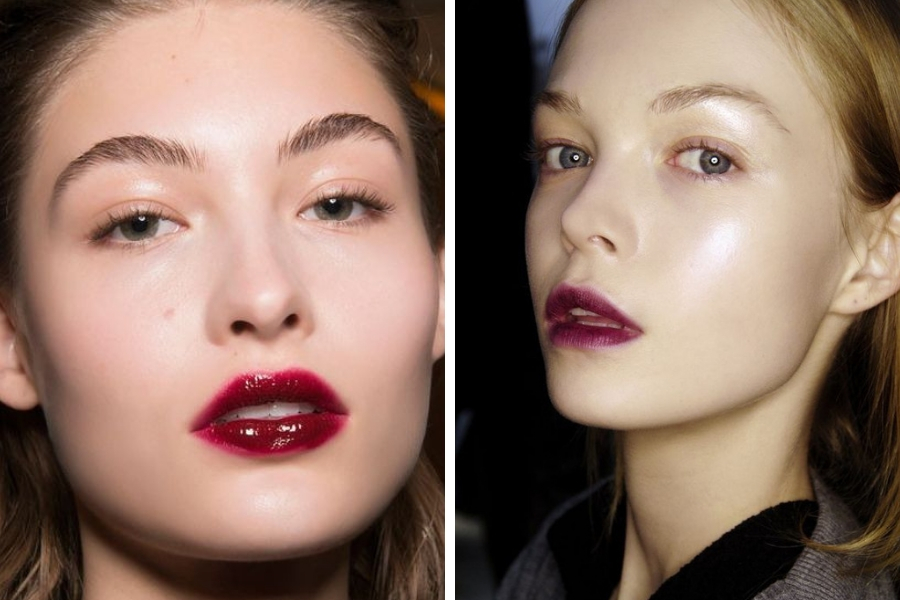 Summer has been all about nude lipsticks and the resurgence of the iconic lip gloss, but at the beginning of the year, soft-focused lips were all the rage, and given the fact that the return of red, purple and those salacious berry shades is inevitable, why not go for the 'just kissed' lip look. It's very easy to achieve – you just dab the product onto your lips with your fingers and try to stay inside the lines, but without worrying about it too much. The goal is to get that slightly smudgy look that will actually make the lips look plumper and more voluminous, plus, it will have boys coming like moths to a flame.
Glass skin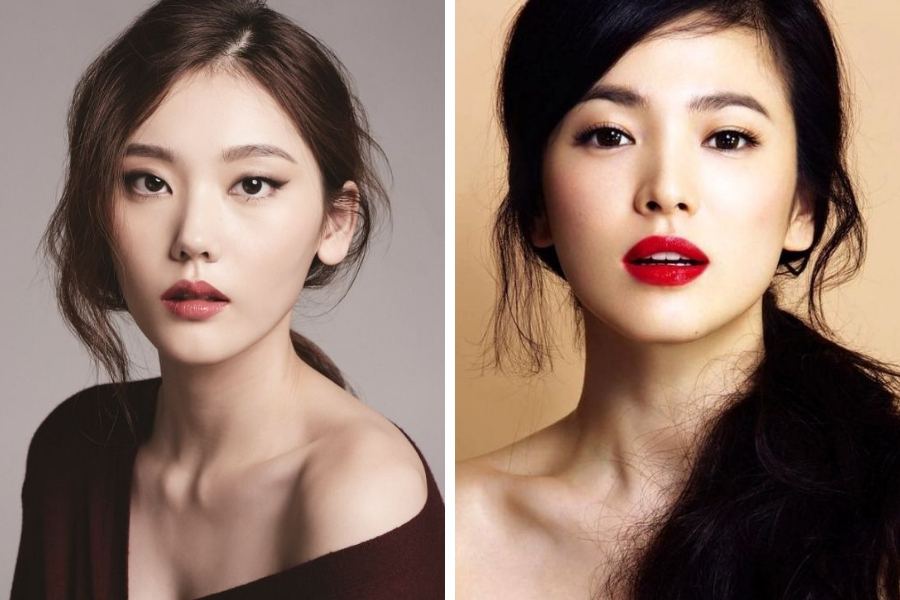 Taking a cue from our Korean and Japanese beauties, the frenzy over glass skin has never been bigger. We have to admit, it looks almost ethereal and we want it, and we want it now. Now, be aware, it takes no less than seven steps to get this look, so if you're willing to commit as much as K-girls do, go right ahead. You'll need to snag a great deal of those almost magical Korean skincare goodies, but if it will get you that glowing look, it's totally worth it.
Eyeliner gone grunge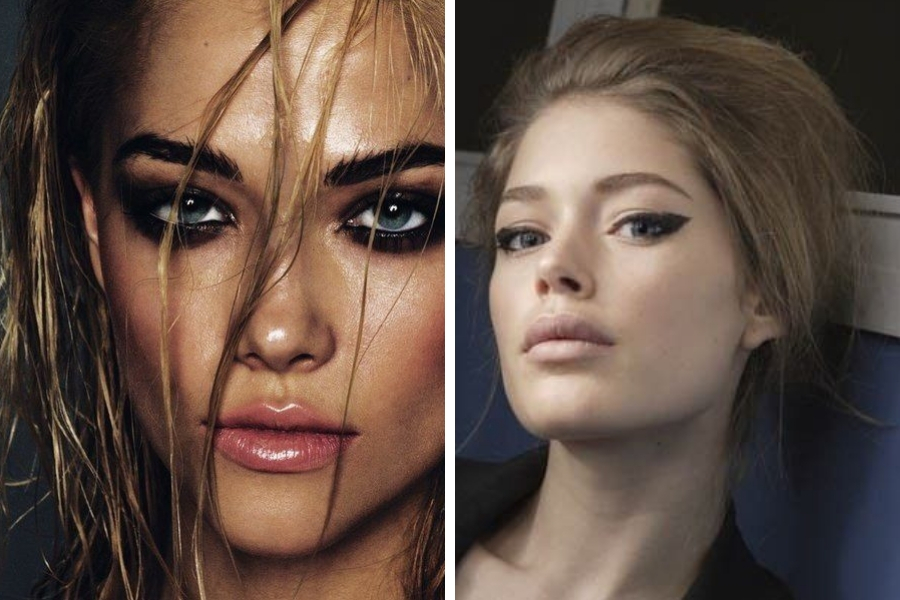 Even though the classic thin pin-up eyeliner look will never go out of style, shows such as those by Tom Ford and Marc Jacobs have shown us that our eyeliner can be as thick as we want, and we don't even have to worry about perfection and precise lines, because a little smudginess is very trendy and hardcore right now. Therefore, if you want to unleash your punk rock, grunge princess, now is the time, and even if you suck at eyeliner, like most of us mere mortals do, you can always make it thicker and hence more on trend and on point. For additional edginess, don't forget the waterline.
All kinds of hair that don't care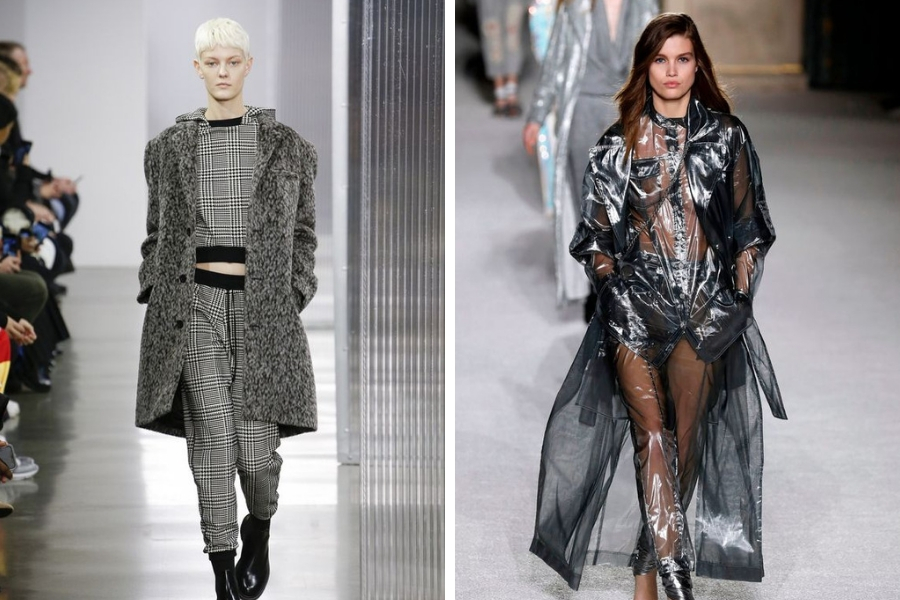 Tom Ford, yes, we have to mention him again, sent models down the runway with faux pixie haircuts with feminine fringes and we are completely and utterly mad about the trend. These hairdos are sexy, fierce, powerful and feminine at the same time, and they'll make you want to chop off your long strands and trade them for and easy-to-maintain pixie cut. However, if this isn't something that has ever tempted you, you'll be happy to know that long strands that look like they've been dried by nothing more than the sun are in – models on several runways walked with their hair down, looking like they just freshly washed it and let it dry on its own. We adore the natural hair look as it doesn't only require minimal effort, but actually looks effortlessly striking. We can't decide which of the looks we love more, so we'll leave it up to your preference.
So, now that you have the scoop on the biggest, not to mention completely rockable trends, will you be giving just one a go or will you be jumping on the experimenting train and dabble with all of them?