Buying kids clothes is stressful. Not only do they grow fast, but if you live in a climate where the seasons change a lot, your kids need many different types of clothes in all sizes. As you buy clothes for your kids, try not to get overwhelmed with fashion trends, and instead focus on functionality.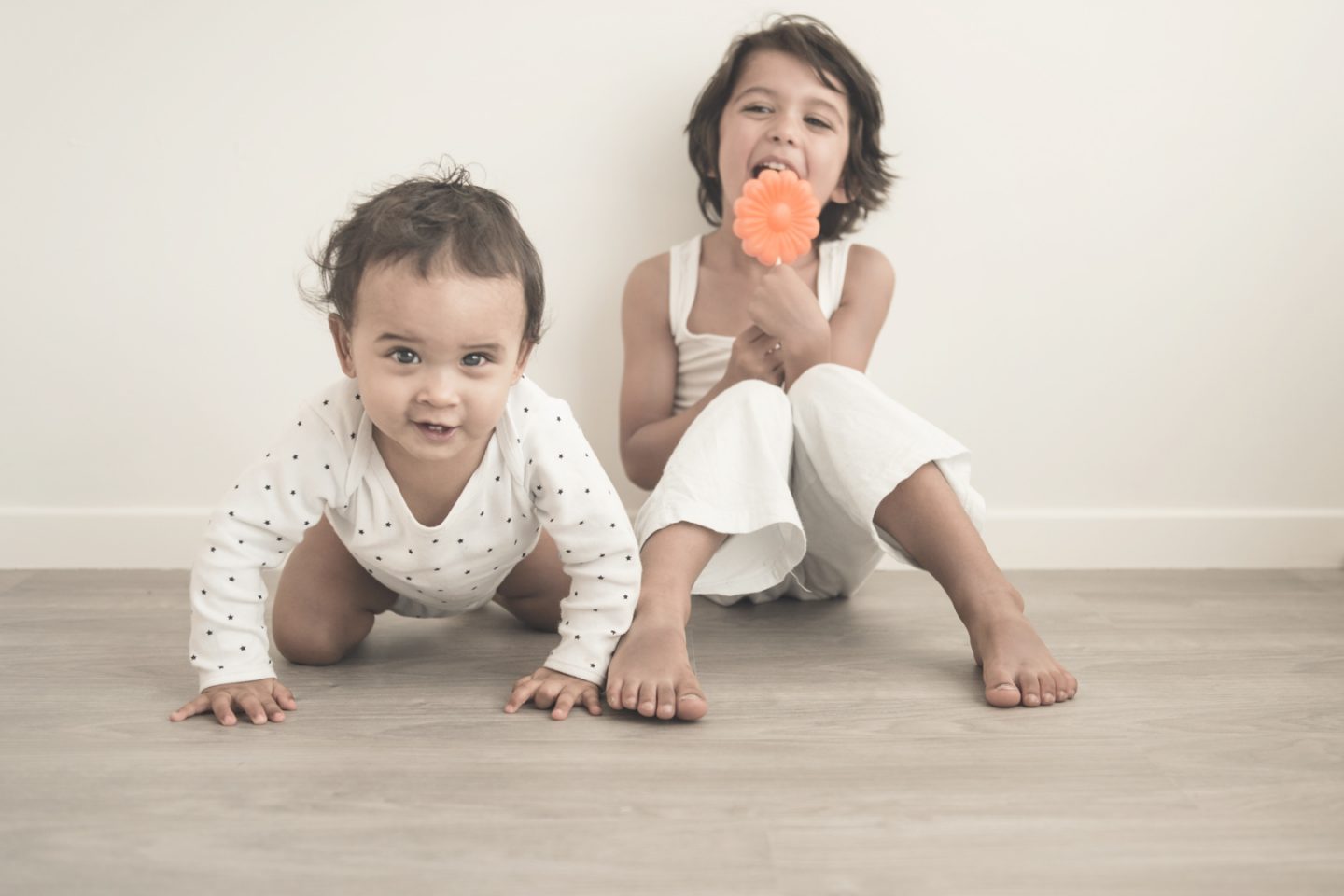 Image CC by 2.0, by Philippe Put, via Flickr
Seasons
If you are looking for new kids clothes to prepare for winter, water repellent fabrics are useful. They'll be wearing the clothes in the wind, rain, and snow, so this will keep them dry, warm, and comfortable.
Quality
Also pay attention to quality. Cotton is an all-natural fabric that is comfortable and is the least likely to irritate their skin or cause a reaction. It's also the healthiest for the environment. It doesn't contain chemicals or synthetic materials.
Needs
Focus on your child's individual needs. If your child has sensitive skin, then cotton is definitely the best choice. Wool, polyester, and synthetic materials can cause rashes and other reactions on the skin, making your child even more uncomfortable.
Fit
Depending on where you buy your child's clothes and what style you're buying, the fit can vary. This is a frustrating pain point for many parents because taking your child to the store and expecting them to have enough patience to try on outfit after outfit is impossible.
However, buying clothes online is often fraught with issues too, because you can't see it, feel it, or try it. The best thing to do is buy something that's a size bigger than you think you need. That way, if it runs small, it will still fit, and if it's a little big, your child can grow into it.
Many manufacturers and websites offer a sizing chart to help with these issues. You can also check your child's closet for clothes he may already have from that manufacturer to confirm the sizing or the fit.
Returns
Always ensure that you understand the return policy. This can save you frustration later when the clothes didn't work. You won't be wasting your money if the return policy is flexible and accommodating.
Safety
You should always wash your child's clothes before she wears them to make sure they're clean. It gets rid of any substances the clothes may have accumulated at the store or during packaging and shipping.
It reduces any irritation that your child may have as a result of these foreign substances, and they'll be comfortable and ready to wear.
Style
Lastly, as long as it's also functional, you can consider your child's preferences when it comes to style. While you want your child to be comfortable, safe, and healthy, you also want them to feel like they fit in. If they don't feel cool, they won't be happy.
While buying clothes for your kids is challenging, you don't have to get overwhelmed. Follow these guidelines to make sure your child is ready no matter the season, their size, or their needs. By making sure their clothes serve a purpose, they'll get more mileage out of them.
Kids clothes are everywhere, so it should be a piece of cake! Outfit your kids with the best and everyone will be satisfied and smiling, even your wallet.