The new era of cellular phones, comes a new genre, a new world.  The smartphone. But before we jump to it lets take a trivia first, we always say WiFi  android and smartphones but do we really know the meaning of those words?
A smartphone is a mobile phone built on a mobile operating system, with more advanced computing capability and connectivity than a feature phone. (source: Wikipedia)


We all know how smartphones change our lives and make a difference between 5 years ago to present, yes indeed the new era is here.
Smartphones with WiFi connectivity and at least 3g connection changes life of a person. These days who else don't have or don't want to have a smartphone?
In present time, the Android phone is necessary. What's in? A touch screen phone with a capacity to connect to the internet via WiFi or 3g connection.
Wi-Fi is a popular technology that allows an electronic device to exchange data wirelessly (using radio waves) over a computer, including high-speed Internet connections (source: Wikipedia)
Android is a Linux-based operating system designed primarily for touchscreen mobile devices such as smartphones and tablet computers, developed by Google in conjunction with the Open Handset Alliance. (source: Wikipedia)
We all know the Samsung smartphones, the sophisticated iPhone's,  the chic hip Sony phones. But, all of this comes with an extravagant price. They offer the hot phones in the globe with a hot price tag too.  However we have to know what we really need,  DTC Mobile was established to provide the telecommunication needs of Filipinos. DTC Mobile is designed not only with superior-quality, guaranteed durability and trendy fashion, but aims to be the best user-friendly mobile phone which suits users of all age from all walks of life, at a very reasonable price.  Best example for this one is the DTC mobile GT3 ASTROID though they are just new in the market here in the Philippines but they offer exactly what you just need and again in reasonable price.
The "ASTROID" is their entry level for an android phone,
DTC GT3 Astroid Specs and Features:
         CPU: 650MHz
         Internal Memory: 152, expandable via memory card up to 32GB, 212MB RAM
         Android 2.3.4 Gingerbread
         Dual SIM/Dual Standby
         3.5″ HVGA LCD (capacitive touchscreen)
        5 megapixel camera (main, with LED flash)
        0.3 megapixel camera (secondary, front-facing)
         Bluetooth
         FM radio
         GPRS/Edge
         WiFi
         MP3/AMR/MIDI/WMA/AAC/MP4/MPEG4/H.2645 playback support
         1450mah battery (3-4 Days standby time)
         portable hotspot
         Pre-installed apps: playstore, fruit ninja, documents2go, angry bird, whats app, youtube, facebook, twitter, and many more
 This is a quite look alike of the htc mobile – htc desire.
This phone is just what you want for your typical smartphone, yes it has WiFi capability for you to be able to connect to Facebook  twitter and other social media sites. It has a good speaker, no need for enhancers. It has a 5 megapixel camera with LED light with 4x zoom and front facing cam, it loads quite fast and you can also play games in it (games that are HD and have bigger size would not suit this one) – I played Inotia 3, angry birds, fruit ninja etc. I just found it lacks more ram memory but overall this is a good phone for you.
You might also check the keyboard settings, as I experienced the letters Y and Z is switched pinyin keyboard but you can fix this just download the gingerbread keyboard.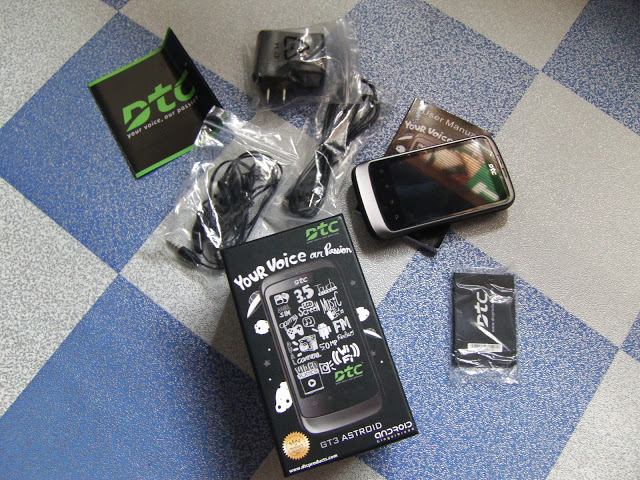 What's in the box?
1 DTC GT3 Astroid unit
     1 earphone
1 USB data and charger cable
1 extra Li-on battery
an English manual and warranty card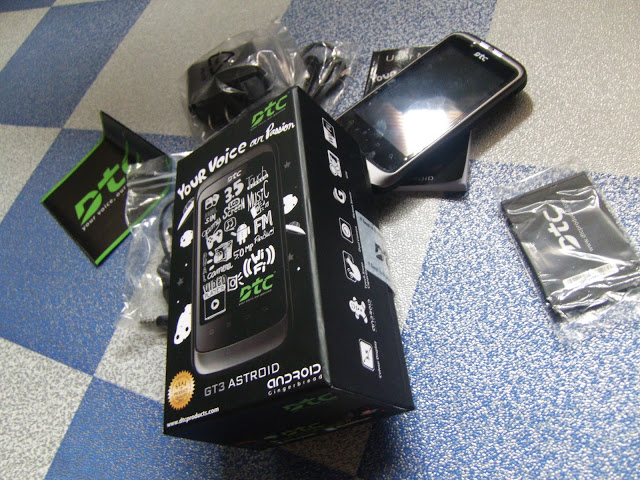 Touch-sensitive controls are located at lower portion of the unit specifically home, option, back and search button same features in some high-end phones. This is useful for quick search or multi-tasking.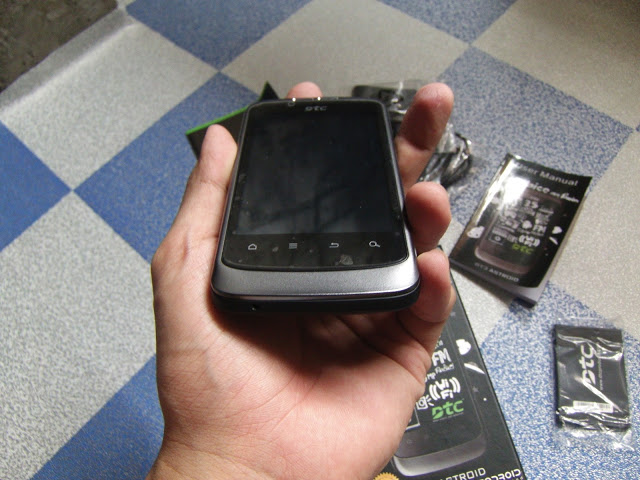 On the left side of the unit you can see volume controls or zoom-in / zoom-out controls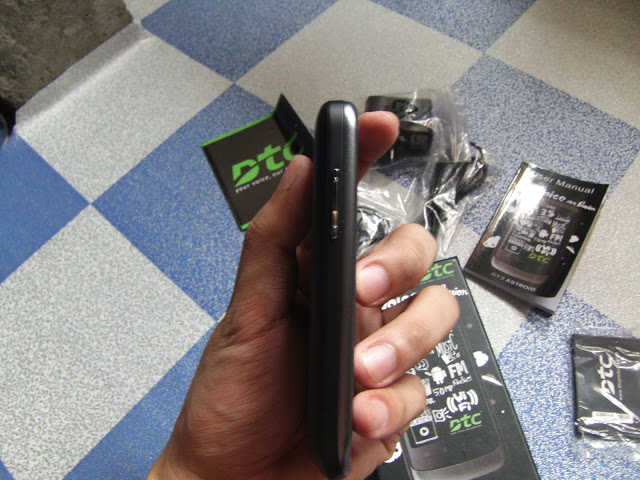 Top portion, left side is the 3.5 mm port for headsets and on the other side is the power / sleep button.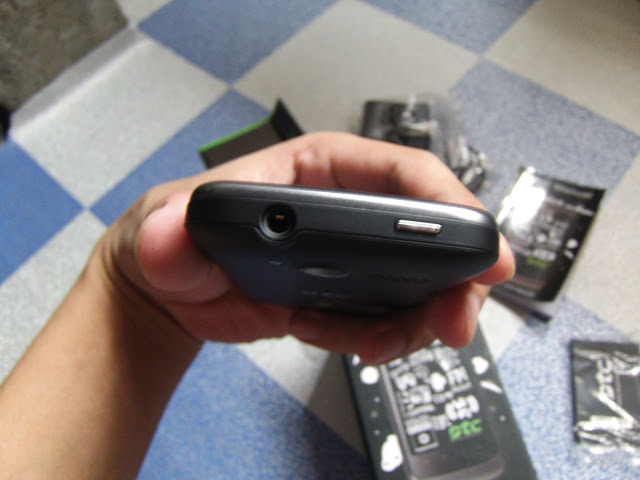 At the back of the unit is the 5MP camera with Led flash, on its side is the speaker. It also has some prints of the DTC and the android version.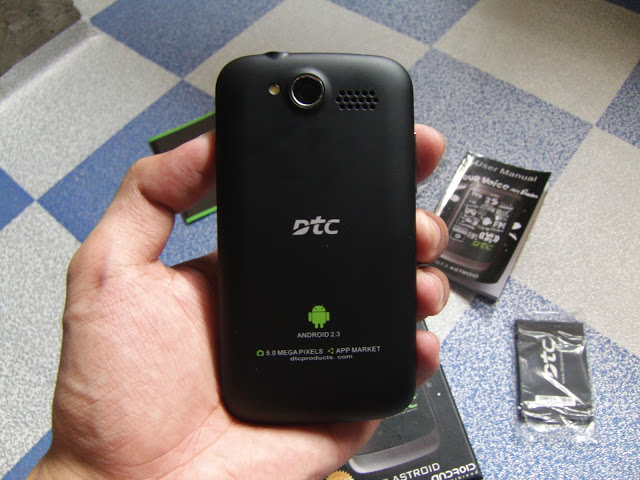 On the right side of the phone comes the charging port or USB port on the lower part, while on the upper portion sits the holes for your bling.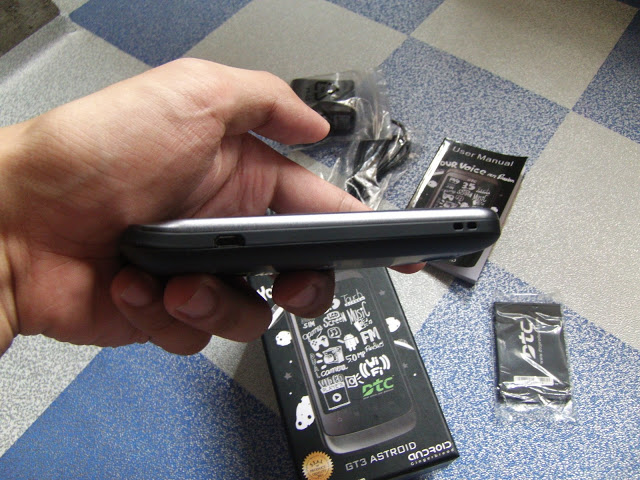 Let's go to the phone itself, In this post I have a video to take a closer look to the DTC GT3 ASTROID
About the phone's performance, it is just right for the needs of your day, you can open your Facebook account and twitter. It can also install Instagram on it, but if you were a gamer, you would exempt this to your option as it is charge with 213MB of ram as I mentioned earlier, temple run will not work here.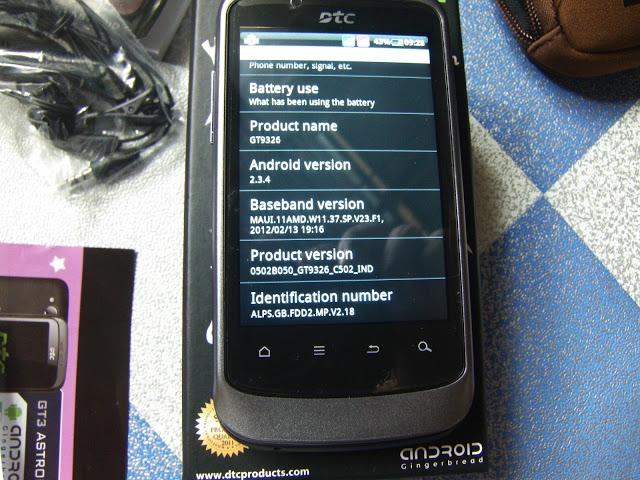 It is quite sad also that this would not be in ICS but I hope they would do any updates for this. However, this works fine and you can root this device to overclock its performance, just a reminder rooting will void its warranty or you may end brick your phone.  It lacks also in the 3G connectivity that will make our internet savvy a bit sad.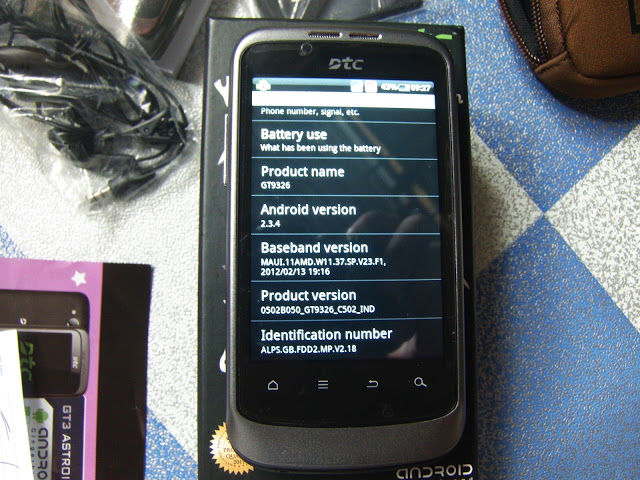 I provided some samples of its 5 megapixel camera
Close-up shot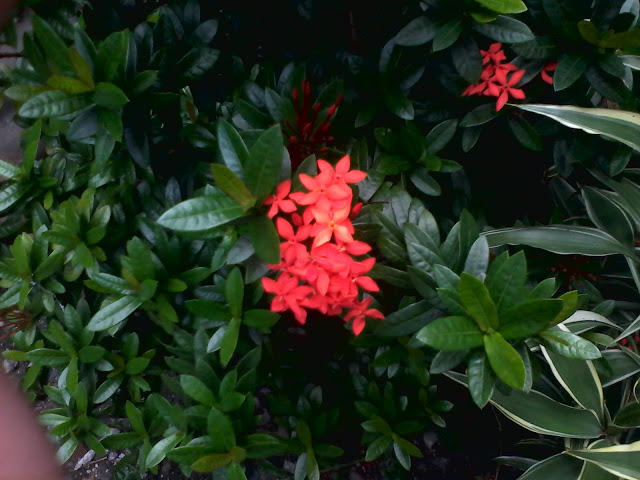 Wide shots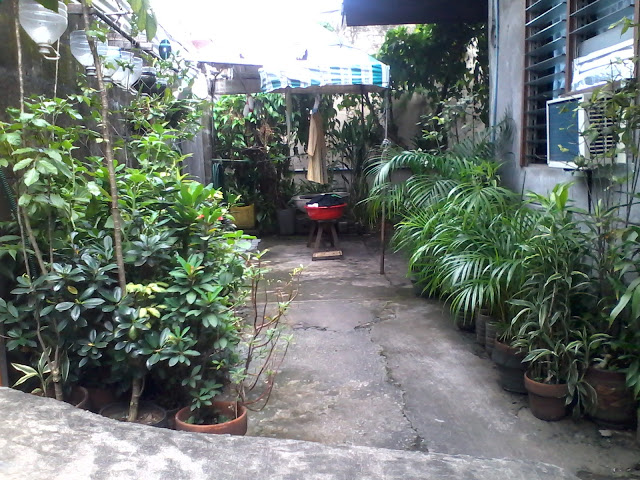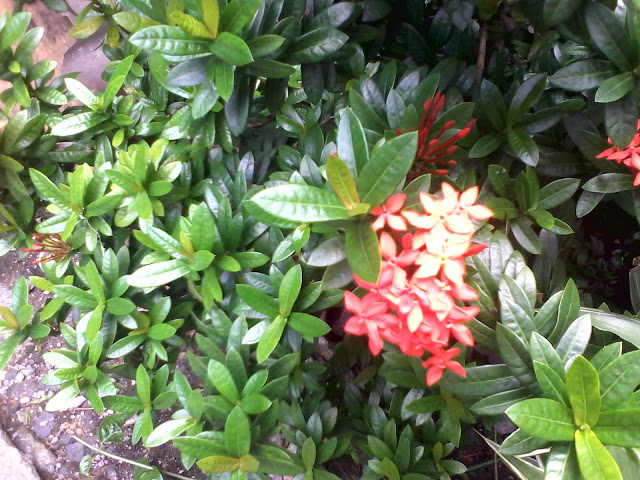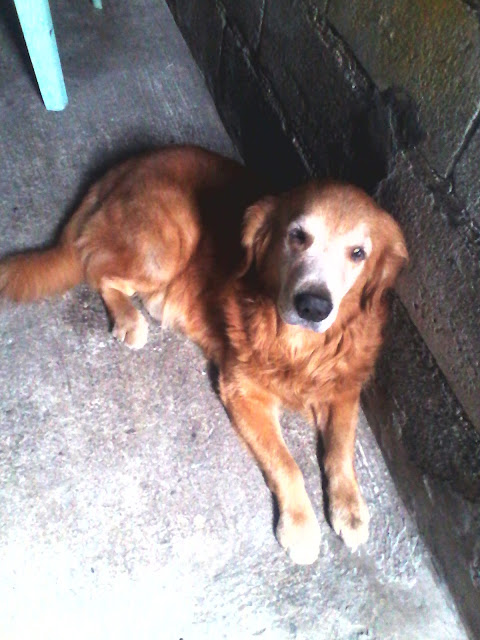 The camera display is fine and good pictures in well-lighted place and quite poor in dim / dark place. On the other side the camera can be enhance thru the apps in the market.
Okay, now for the front facing camera which is 0.3 megapixel, you can take your own photo from this and for some women use it as mirror, but the CONS is you cannot use it for video calling in Skype.
The battery life goes down fast specially if your connected to WiFi, as it is dual standby sim and the need to process data it can go for 5-6 hours of heavy use for me, however if the phone is just standby it can stay up to 3 days.
Well the phone is well made, though made of plastic but the back cover has this rubber touch that it will not slip from any surface.
DTC mobile now has kiosk on different malls in the Metro and now give discounts as the yuletide season is approaching, their units is available at all mega one phones and gadgets shop.
It is a good phone, a good entry-level in android smartphones, however enhancements should be made, like the 3G connection, a bigger ram memory, an update of its android OS, exclude the use of pinyin keyboard and a better front face camera and please a video call enabled cam.  But it ace in its dual standby sim which you can customize, a very user friendly device and 5 mega pixel camera smartphone at a very reasonable price of  PHP4,990