Ok now I have the item that sure gives me motivation to work and earn more bucks for an ipad2/3, what I am talking about? This MAROO IPAD2/3 CASE named "MOKO". However, I still do not have iPad for this one but this surely motivates me to get one.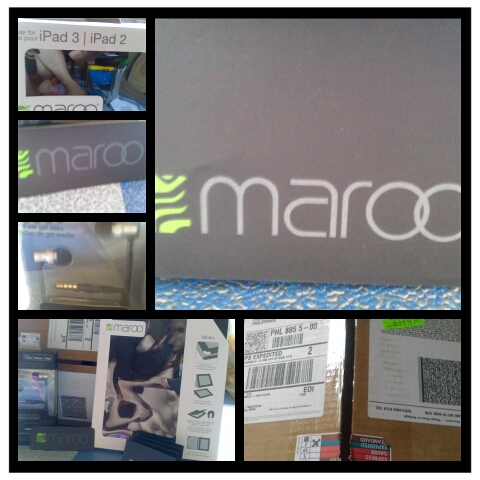 (photos above are actual pictures of the items MAROO sent me including the MAROO TIMARU headphone)
This iPad case is one of a kind and best of its kind – with its unique and executive design, this draw a line between yuppies and the people up there (the top management – you know the executives) even though I still belong to the yuppies era, this design of Maroo captivates me with its clean, elegant and simple design.  From wanting a printed cartoon, tribal design to a black leather style.
The case comes with SG technology bumper so that even it slips away from your hand you do not have to worry damaging your iPad, so how was that!  It is made from soft leather or nylon design, giving it a point for durability, with non-scratch interior, easy carry straps and pocket flap plus the two angle viewing, you also get all buttons, jacks and camera accessible and of course the smart magnet functionality.  The MOKO design is safe to say – that this design is topping choice, for durability and quality in a reasonable price, you will not find anything close to this one, together with the case comes with waikawa cleaning cloth.
(photo from MAROO WEBSITE)
Maroo gives you ultimate care for your iPad. (wish they can send me one more and hopefully it comes with ipad2 in it 🙂 just kidding!)
PROS
2. comes in different designs
3. With  SG technology bumper
CONS