Although we all know that the kitchen is the heart of any home, that isn't always the case in every household. Creating a space in which the entire family can spend time together while socializing, eating and enjoying each other's company is pretty important. So, how do you go about making your own kitchen a comfortable and welcoming room?
All family members are different. Each person has needs of their own and different preferences. That means you need to plan your family kitchen around your lifestyle as a family, while also taking into account your budget and space. If you're looking for some top tips, here is our advice.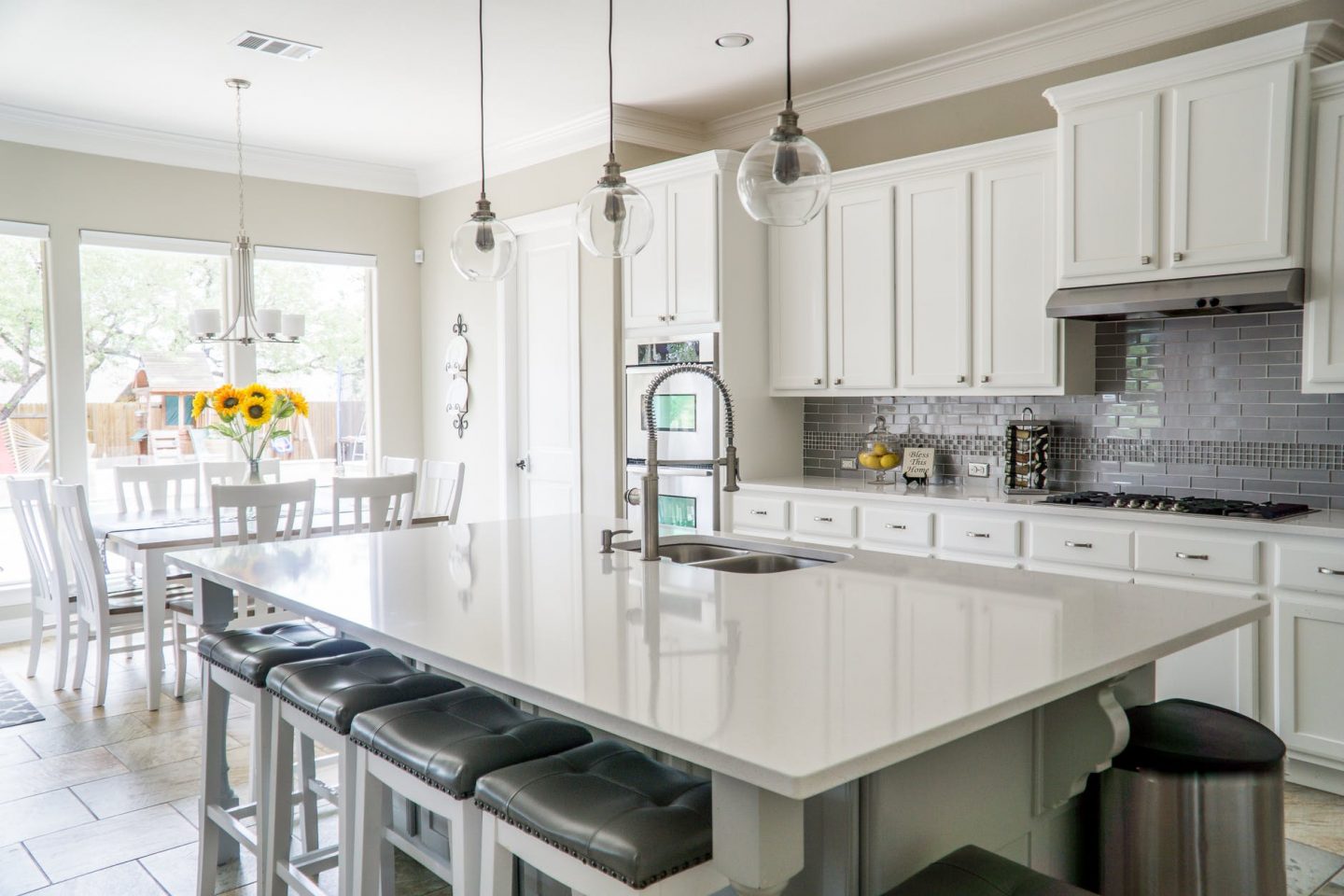 Creating An Open Space
Designing a room which is comfortable, inviting and open is the best way to make sure that your friends and kids want to spend as much time in the kitchen as possible. This even works with smaller kitchens if you're prepared to combine your kitchen with your living space. Remove the boundaries and create a multi-functional open place room where you can spent time together. When going open plan, place some comfortable chairs or a sofa facing your kitchen area so you can easily hold conversations between spaces and supervise or entertain while working in the kitchen. A kitchen island is another great way to make your kitchen more inviting. Guests are able to sit at the island and relax while talking to you and you can carry on preparing food and drinks.
Consider Practicalities
No matter how good an idea may appear, it won't work if it isn't practical for you. A kitchen island, for example, can only work when you have sufficient space. You need to have enough space to prepare and cook food without any difficulties or hassle, and you'll need to be able to access the key appliances like the stove and fridge without any struggle. Think about wiring, power outlets and storage too.
Make The Space Fun And Accessible
When you have young children, they're more likely to spend time in your kitchen when they feel engaged and welcome. Think about how you can make the space as accessible to young children as possible with lower drawers in which their cups, snacks and plates can be stored. They'll be more able to organize themselves without needing adult help. Kid-sized furniture is also a great way to make kids feel welcome in the kitchen. A small dining table with matching chairs helps little ones to feel mature and grown up and they can learn dining etiquette at the same time. You can also encourage children to become more involved with cooking by getting some playful and colorful cooking equipment for them to join you when preparing food.
Balancing Function With Style
Although you might want to choose a particular style of cabinet or worktop, being practical is very important, especially when there are children in your home. Sticky fingers, wear and tear and spillages are a way of life with young kids in the house so materials such as stainless steel, for example, aren't ideal since they need a lot of maintenance to keep them clean. Glossy cabinet surfaces too are a poor idea with kids at home. Fingerprints show up all too easily. Safety should also be a key factor. Rounded counter edges will be more safe than a standard corner and an induction hob is less likely to burn children than a regular hob.
Although creating a family friendly kitchen that appeals to everyone, old and young in your household may sound tricky, if you follow these tips you'll find it easier than you imagined to make this all important space welcoming, inviting and appealing to everyone at home. Whether you're looking for a traditional-style kitchen with plenty of rustic appeal or whether you're keen to have something modern for your home, there are lots of ways to make sure that your kitchen space is practical, comfortable and engaging for even the children of the family.
When you've created your ideal family kitchen, you'll be able to spend many happy hours together enjoying your newly revamped, super-cosy space at the heart of your home.