A `gold chain is not just a stylish accessory but a long-term investment that you will probably carry as an asset for a lifetime. What more, you can even pass it onto the next generations! The value of your gold chain will definitely increase with time, provided that you are careful while buying one.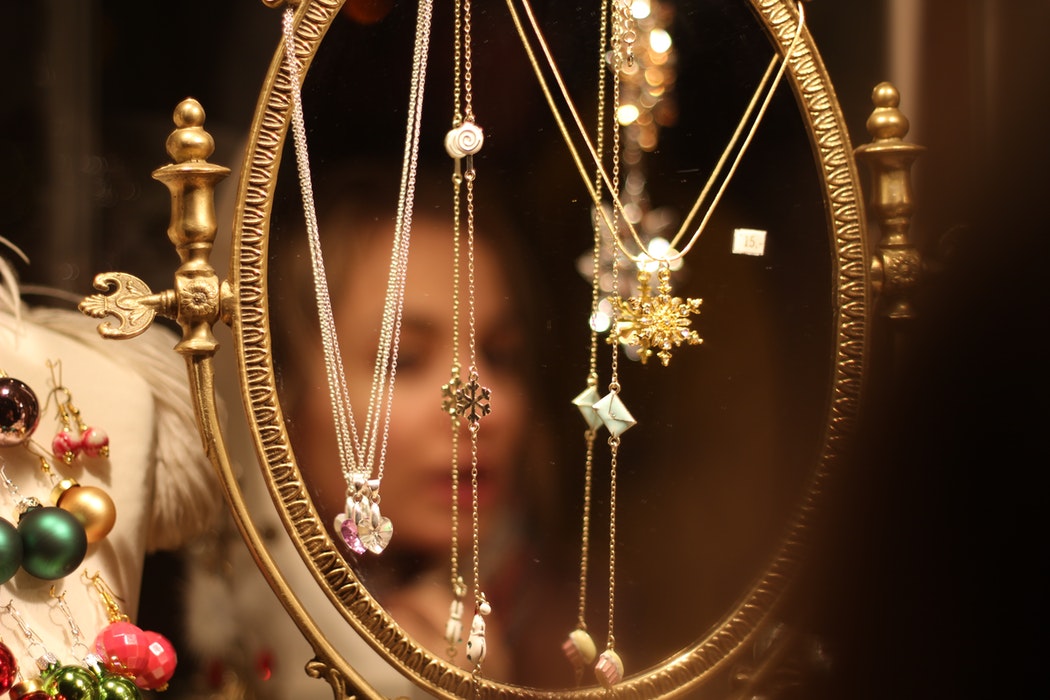 Since this piece of precious jewelry is likely to cost a hefty sum, you need to purchase it with care and smartness. You can never be really sure about the quality of precious metals, but there are some tips that you can follow to be a smart buyer. Let us list some easy tips to help you in choosing the best gold chain for yourself or a loved one.
Know different types of gold chains
When it comes to designs, there is an extensive variety in gold chains. Some are specifically meant for men and others are for women, while there are still others that are unisex. When you set out to buy a chain, get your basics clear so that you can choose the right design according to your requirement. Here are some popular types that you should know about:
The ball design, as the name suggests, is made with tiny beads of metal linked together closely. These chains are suited for men as they have a masculine appearance.
Box chains have square links and are a popular choice for women who want to wear them with pendants and wrist watches.
The cable chain is a unisex design with identical ovals that are interlocked uniformly. The design is revered for its elegance and simplicity.
The Mariner chain design comprises of a pattern that alternates small round links with large oval ones. These are more suitable for men.
The rope design is an intricate one which resembles a real rope and is usually worn with pendants.
The snake chain is made of small rings that are closely knit to form a tube-like appearance that looks like snake skin.
Now that you know all about the most popular designs in gold chains, you can visualize them to take your pick with a better understanding.
Check the strength of the piece
Since this is a precious piece that you are buying, you would want it to be strong. The daily wear chains need to be particularly strong otherwise there are chances that they may break and fall off. Cable and Mariner designs are the strongest because their links are soldered individually. Check the strength of the chain with a little tugging and pulling as you inspect the links. Look for thicker ones in rope style if you want one that is flexible and durable. The strength and durability of the chain also depends on the quality of metal used. It is important to understand that gold jewelry is made by mixing some metals to the gold to make it harder because 24K gold is soft.
Ask if the chain is solid or hollow
Another important fact that you should consider while buying a gold chain is whether it is solid or hollow. A solid piece is made of three different types of materials, namely solid gold, gold plated and gold filled. While the first variety is made of pure gold, the second one is made of some other metal and is plated with gold. The gold filled variety is the one that is a mix of gold with other metals to bring the desired hardness. The price of the chain depends on the option you choose and is directly proportional to the amount of gold used in it. Another cost-effective option is that of hollow chains as these utilize lesser amounts of metal because they are hollow from inside.
Evaluate the quality of gold
Perhaps the most important factor to consider when you go jewelry shopping is the quality of gold. The term quality is synonymous with purity because the cost of the item totally depends on the purity of the metal. Some unscrupulous sellers claim that they are selling pure gold but sell pieces that are mixed with other metals. It is extremely important that you buy your gold chain only from a trustworthy and reputed seller such as frostnyc. Ask for a hallmarked piece as it is the quality benchmark for gold jewelry. You can also have the piece appraised by a third-party appraiser who will test the gold and give you genuine opinion on its authenticity.
Assess the thickness of the chain
Another factor that has considerable significance is the thickness of the chain. Its importance goes beyond the aesthetic appeal as it is more about the functionality too. For instance, you will need a thick and strong chain if you are going to wear it with a big and heavy pendant. Test it to evaluate its ability to hold the pendant without opening up or breaking. Similarly, men prefer thick chains because they have a masculine appeal. On the other hand, women are keener about wearing thin and delicate pieces that are more feminine.
Pick the right length
The choice of a gold chain also depends on its length. If you want a chain for everyday wear, it is better to invest in one that is shorter in length. It is less likely to get tangled and is easy to wear. However, there may be some comfort issues if you wear them while sleeping because the shorter ones may choke you. Long length chains are more suitable for parties and special occasions. Short chains are suitable for men while long and delicate ones look good on women. One fact that you should know is that the price of the chain goes up as you choose the longer ones.
Match it with your personal style
After you have all the clarity regarding the parameters such as design, quality, length and thickness of the gold chain that you want to buy, you need to consider your personal style. After all, your personal style matters the most when you step out to buy an expensive accessory for your collection. Look for a piece that is different from others that you already own because you would want to have more options to create different looks for different occasions. If you are buying the gold chain as a gift for a loved one, consider their taste and buy something that they would like to wear.
Gold jewelry costs a considerable sum and your budget matters when you plan to buy a piece. Explore various options at brand stores and jewelry shops to compare all that they offer. It would be a good idea to check some online jewelry sites as you can check out extensive variety and even find some good deals and offers on them. Moreover, it is much easier to browse through catalogs of thousands of products right from the comfort of your home. You can also read the specifications of the pieces that you like and get reviews from the real customers for quality assessment of these pieces. Whether you shop a gold chain in-store or online, you need to do it like a smart buyer. Since this is going to be an expensive purchase, you should do some research on the current gold prices when you step out to shop. Also, know your facts about the assessment of quality and purity of gold so that you are not taken for a ride.