NIHAMA-  Nice and cute handmade toys for the babies, amazing necklaces for the nursing mums, small things for children.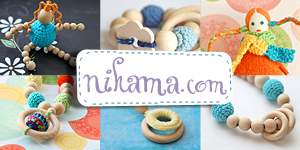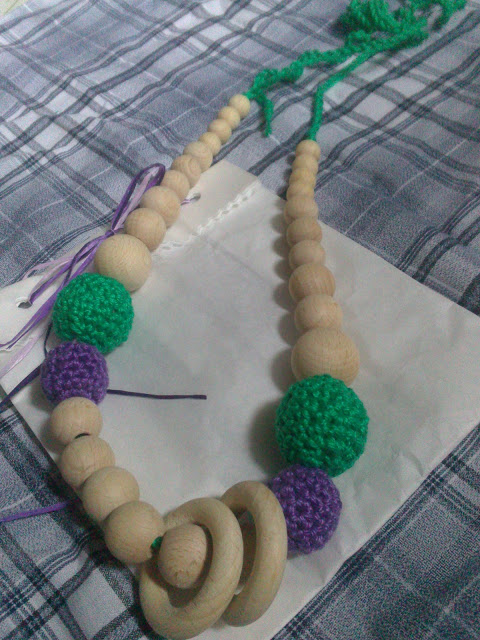 Here is an item phenomenon today as we all know climate change is now happening, so we have to conserve our nature enough with the plastics with harmful substances, enough with the rubbers with toxic materials and start the use of green materials. One way to help our environment by using recycled materials, reduce our domestic
waste and reuse other stuff.  We can also conserve our mother nature by using of eco-friendly materials or going GREEN.
This Violet and green nursing rings necklace is one stuff that surely and certified made of GREEN materials, it is crafted from wood and high quality Eco-cotton.  This necklace comes in various colors (as you wish) and handmade, it is perfectly suitable to any age of women out there and suits as to any occasion you will wear it.
This days having a product or accessories like this is unique but having this nursing ring necklace comes with multi use is chic, you have it and wear it and at the same time if you have infants that having their first teeth in job this is useful because it is not only a necklace but also a teething tool!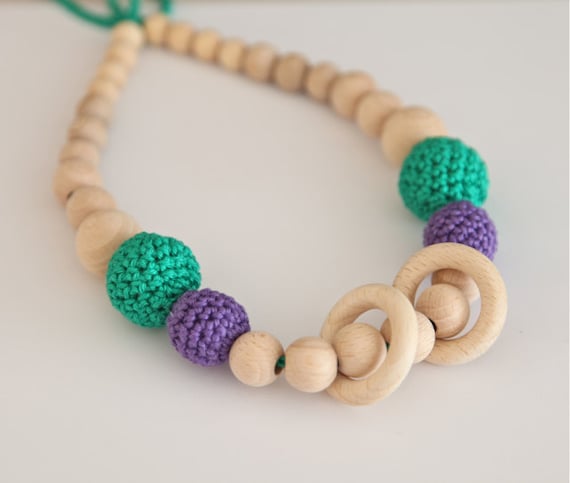 Excellent for nursing mamas and their little ones too. You can always use it like a natural teething toy for your baby. The necklaces help your baby to develop motor skills. Past for wraps, carriers and slings. Suitable for every outfit. You don't need to take many bulky toys, when you go somewhere, or visit your friend. This necklace is on you and your baby can play with it anywhere.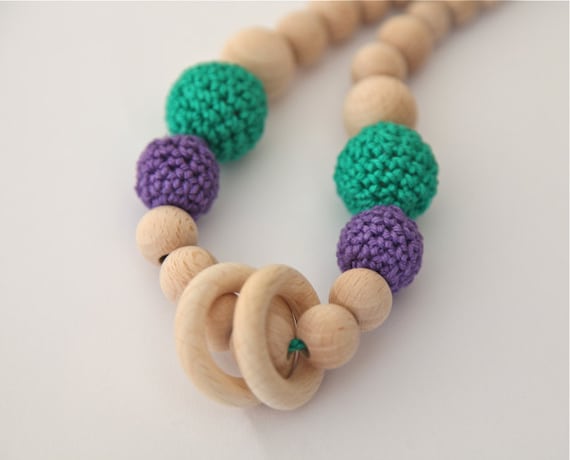 Beads are 15 mm (0.06″) and , the crocheted cord more than 90 cm (37″) long. You can wear it as you like — long and short. Colors: green lilac. All natural and well fixed for the safety of your baby! Hand wash with mild soap.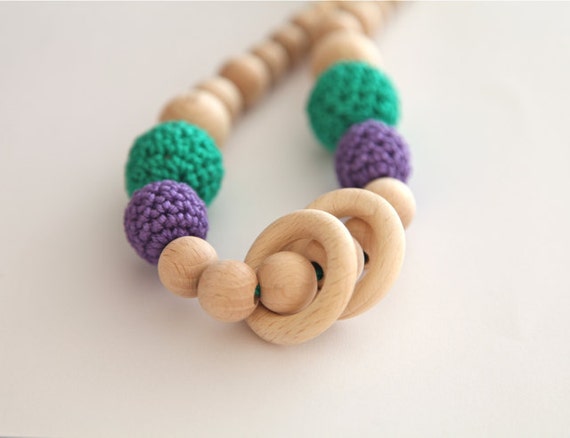 NIHAMA can do the same necklace in any color you would like. Just give them a note!
Please, don't live the baby alone with the necklace, it must be dangerous because of the very long lace!!!
Perfect present for baby & mums and any girl. PRICE: 15 USD / 649.35 PHP
Shipping of this item was way beyond my expectation. Usually items from sponsor abroad takes about a month before I have it in my hand for review but this one was about a week or two!
The packaging was really cute!
Now for the PROS and CONS:
PROS
1. Eco friendly
2. Multi-use
3. Clean made and chic design
CONS
1. Watch out for the wood babies don't know yet to distinguish wood fromwool

RATING
4.7/5