After having a really toxic day harassing me to encode all those song lyrics I ate at JOLLIBEE Parang Marikina branch and guess who I just saw?? 🙂 The cutest and very charming JOLLIBEE! weee!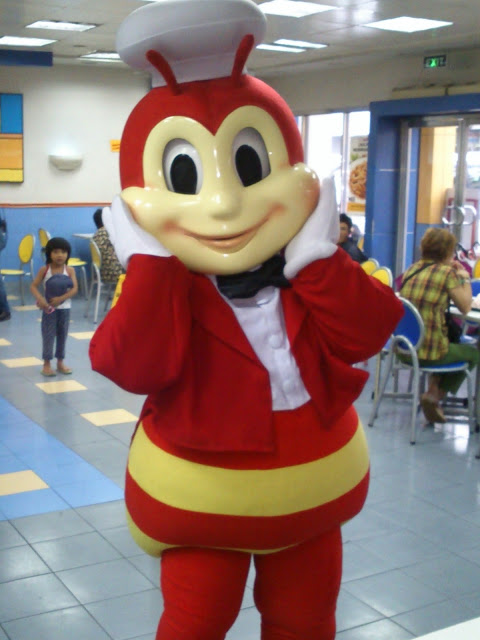 At this photo he just came out from a room and eventually went upstairs for a birthday event and I was like a kid being so mesmerized by this cutie JOLLIBEE, so I took my cp out my bag then the manager (I am not sure if he is the manager or an event coordinator, saw me that I was trying to stole a shot at JOLLIBEE so he was like * shouted* JOLLIBEE –> then pointed on to me)
Then there! JOLLIBEE give me a sweet pa-CUTE pose 😀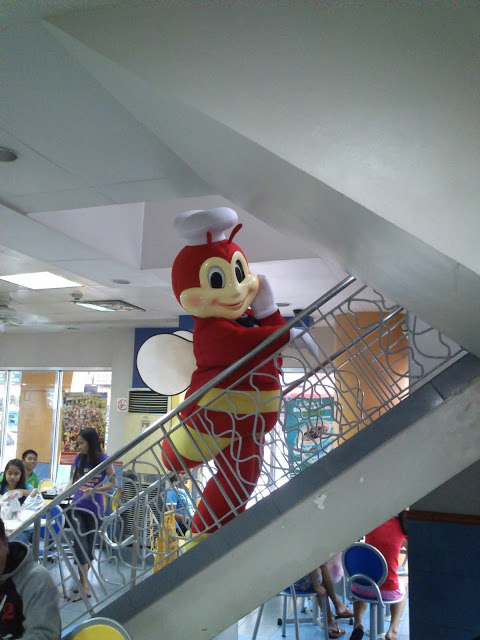 And before this super cute mascot go upstairs to his party event, one last crazy pose for me HAHA!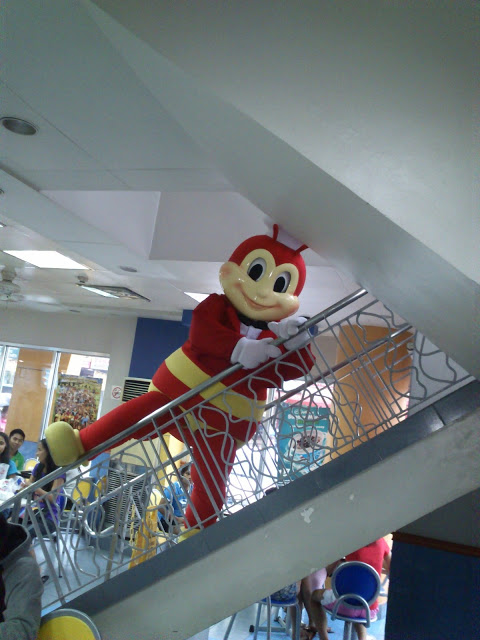 I was like catching my breath because I laughED so hard 😀