This blog is open for Collaborations, Product Reviews, Sponsorship, Promotions, Text links Advertisement, Banner Advertisement, and any type of Compensation.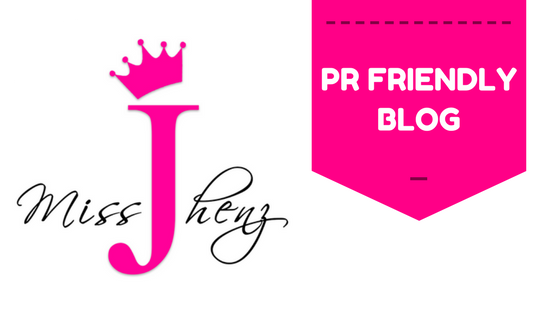 For Terms and Conditions please read the following:
Hosting a giveaway is FREE of charge when associated with product review
Giveaways without a product review are available for a fee
In the giveaway post, mandatory mechanics will be following ONE of their social media sites for exposure  (FB page, Twitter, Pinterest, etc)
Prizes can be mainly SPONSOR's products or gift certificates/electronic coupon
Usually done via rafflecopter and runs for 4 weeks
Winners will be selected via random.org
Sponsors are responsible for shipping the prize to the winner/s
BLOG SPONSORSHIP:
Sponsors will have one blog feature regarding their online shop or company
Sponsors will have a product feature on my blog (whenever they have promotion/s or new arrivals)
Sponsors will have a FREE banner located at my blog's homepage sidebar
Promotion on my all my social media handles
Duration of sponsorship depends on the company/sponsor
Sponsor's banner will be deleted once you stop sending me items for blog feature
PRODUCT REVIEW
(Product reviews are beneficial for businesses because they give consumers a reason to buy one product over another especially if the customer is trying to decide between options on two different sites)
There are NO charges associated with product review as long as: *applicable to blog audience, *comes in full size, *provided by the advertiser/company at all cost (shipping, tax, etc)
Reviews will be based on my own personal experience and honest opinion
It will be posted on all my social media handles as soon as I finished testing the product
Time frame is a week or two (sometimes it takes much longer depending on the product)
No products will be returned
ADVERTISING/SPONSORED POST
(For one, it is more affordable compared to other kinds of adverts. In addition to this, blog marketing has the ability to reach a wider audience)
Advertisement can be in a form of Text Link, Banner, Blog Post or Social Media Shoutout
All payment will be processed via Paypal or Payoneer (for International) or Bank Deposit (for Local)
Send me an email for your proposed budget/offer
GUIDELINES:
1. All advertising payments are to be paid in full via PayPal, Payoneer or Bank deposit before your AD/s goes LIVE on my blog – this is to avoid dishonest scheme.
2. No refunds once an advertising spot is secured
3. No pornography
Looking forward to collaborate with you! 🙂