Mommy Lorby of Schatzchen's Closet gave me this fabulous dress for a product review.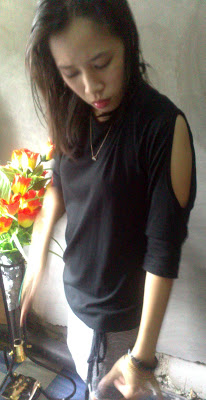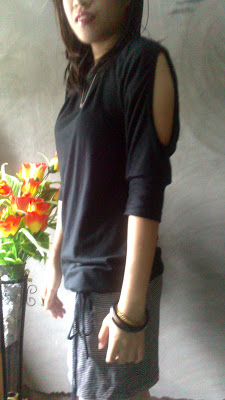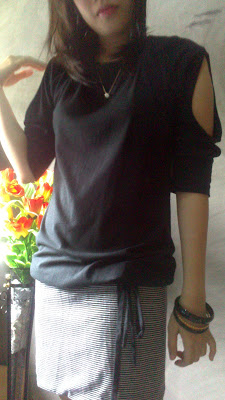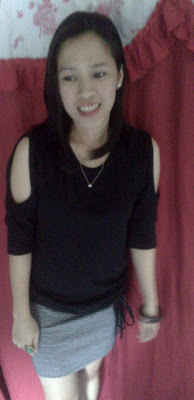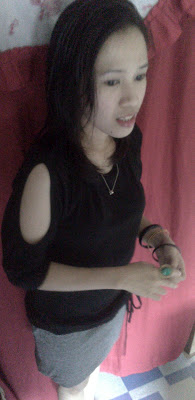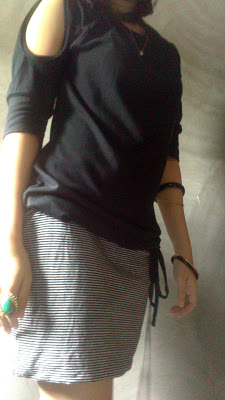 This bare shoulders cotton fabric stretch in black (FREE SIZE) is really comfortable to wear.
Marvelous dress in dramatic styles with high quality fabric. Easy to match with any accessories you got in your box.
Comes with belt. This is one of the Schatzchen's Closet upcoming MAICAH COLLECTION so you better check it out and grab one for yourself. I personally attest to the quality of the dress. Honestly I was really surprised when it was delivered to me. It was way beyond my expectation. Because I got some stuff (from abroad respectively) and this product from  Schatzchen's Closet have a really HIGH QUALITY. I just need to have it repair though, cause it seems not fitted to me 😀 (a bit large) Thank you Mommy Lorby!
Read about my blog feature about Schatzchen's Closet to know more about their products, terms and conditions, payment method, etc.
* Product review sponsored by  Schatzchen's Closet *