It was almost three weeks ago when 
HIRUSCAR
 gave me this 20g tube for my product review.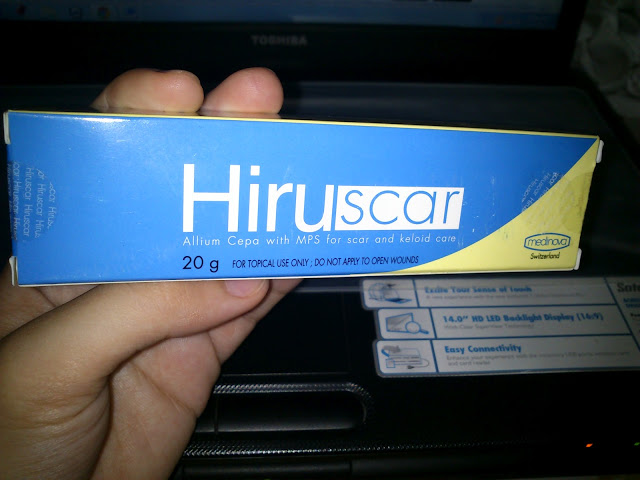 Now let us all discover what is this HiruSCAR all about
Hiruscar  is a hypoallergenic
non-greasy gel that lightens, smoothens and softens scars on both the face and
the body. With its quick absorption rate, application is fast, hassle-free, and
is ideal for all skin types.
It has 6 power-ingredients that
penetrate into your skin and helps improve and reduce scar visibility.
1. MPS (Mucoplysaccharide Polysulphate) :
Increases skin cells ability to retain moisture, that helps soften and smoothen
existing scars
2. Allium Cepa : Reduces and prevents
protruding skin or excess skin
3. Aloe Vera : Promote wound healing and
adds moisture to the skin
4. Vitamin B : Adjusts skin tone and
dissipates black marks
5. Vitamin E : Excellent moisturuze and
anti-oxidant
6. Allantoin : Speeds up peeling process
and adds more moisture
Working together, the power of these 6 molecules in Hiruscar®, has been clinically proven to show scar improvement in 93% of the test subjects. Scars caused by pimples, surgery, burns and a myriad of other types of scars were significantly less visible and skin appeared clearer in just 12 weeks.
Hiruscar  provides an effective
solution to both new and matured scars.
Continual application for 4-6 months, 3-4 times daily will help scars to
appear less visible, smoother and softer.
DISCLAIMER:
Results may vary depending on type of scar and product application.
My experience:
I got this leg scar almost a month ago
BEFORE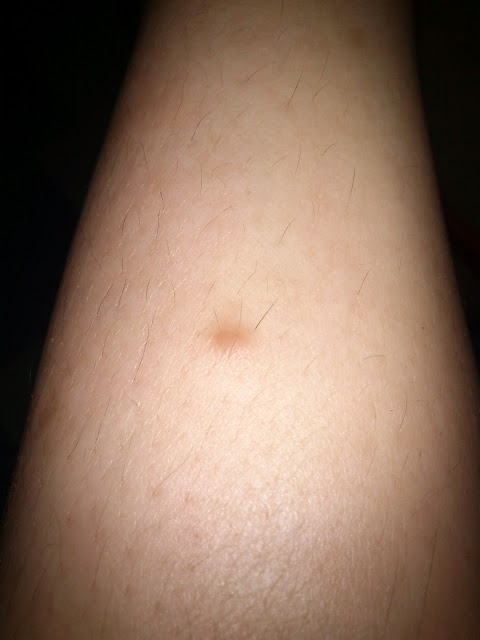 I did try HIRUSCAR and apply it on my scar 2-3 times daily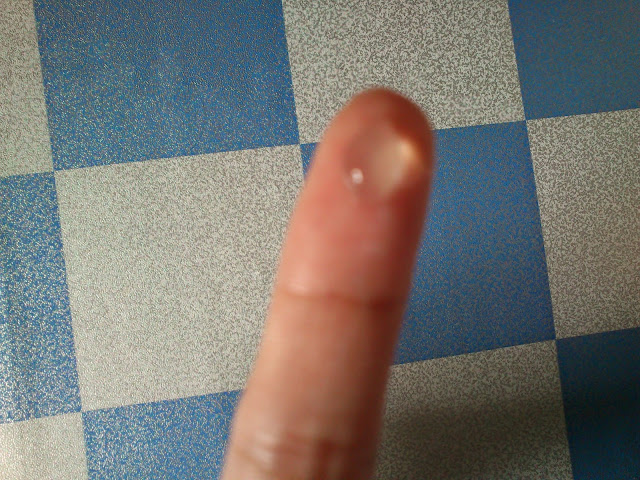 AFTER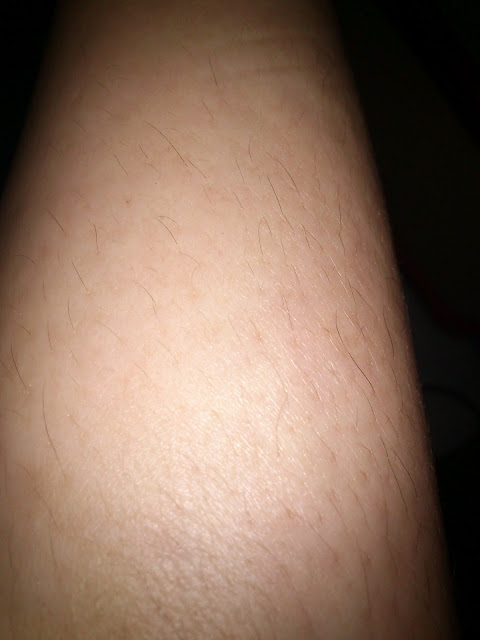 I was just so amazed that after using HIRUSCAR for only 3 weeks my scar was all gone 🙂 Thank You HIRUSCAR for introducing me to this revolutionized "2 in 1 recovery system"
PROs for me:
1. Highly recommended for those who have sensitive skin. I do have very sensitive skin and this one works perfectly for me!
2. So easy to apply
3. Can be bought at all MERCURY drugstores nationwide
CONs for me:
None at all! I used this by myself and I testify to the great result.
USAGE RECOMMENDATION:
             Types of scars                                              Recommendation usage period
Surgery                                                                           8 weeks
Accident                                                                        2-6 months
Acne                                                                              3-6 months
Burns                                                                             3-6 months
Stretch marks                                                                 3-6 months
SCARS .. treat them properly and they will fade from memory!