Ask Diego,
PLDT Ask Diego
PLDT Home DSL did it again! The leading communications provider once again hit the mainstream via its new AD "Ask Diego". Focusing on the Filipino family values, this new campaign stars a 7 year old boy named Diego who is now very popular because of his charming looks and intelligence when it comes to giving advice and answering questions through social media. The entire family steps in to help the young kiddo answer though queries which makes him more reliable and at the same time emphasizing how important family support is.Carefully researched work, over flowing creativeness, and endearing properly selected casts surely hits the public's heart making it a household name for everyone.
Diego and the entire Ledesma family are now very visible guesting in different shows like Eat Bulaga and The Ryzza Mae Show captivating the hearts of the industries big stars and famous families, truly Diego conquers the very core of his audience whether the general public or the prominent ones.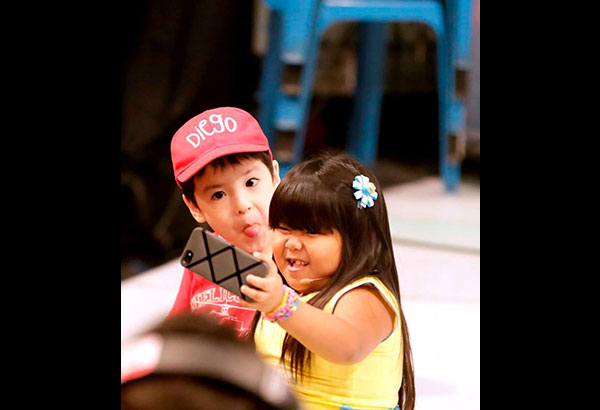 The entire Ledesma family headed by their cute little Diego will certainly go a long way, now that they are renowned to everyone the message of Ask Diego Campaign will reverberate effectively and as strong as a thunder bolt hitting the hearts of the Filipino viewers with a breeze. Once again this will strengthen family ties showing that it is worth spending time with your family, doing activities together, growing and learning together or just simply having a quiet time with them. With the modern technology that we have like PLDT Home DSL sharing different gizmos all at the same time is never impossible.Thanks to PLDT and thanks to Diego who is now our little icon having 235,000 followers/fans on line and even thousands more in person,
that includes me. Way to go Diego!